Best Lip Balm For Men – Top 10 To Make Those Lips Sexy Again
Just because you're a guy, it doesn't mean you're off the hook with essential grooming products. Chapped, dry lips are unsightly, and if you're single, don't scream "date me." There are lots of reasons that your lips look the way they do, but the best lip balm for men can do wonders for your lip health.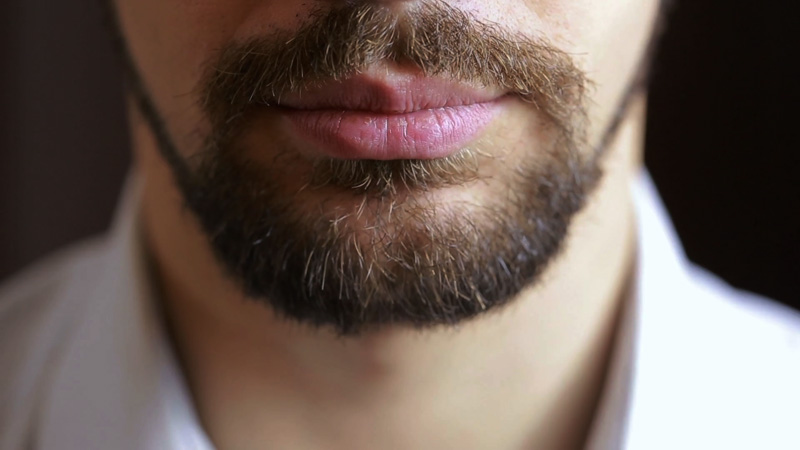 If the only thing you know about lip gloss for men is that the gas station version you bought for 25 cents didn't work, don't worry. We've put together a list of our top ten picks for best men's lip balm. Plus, we've answered a few questions about how to choose the right one. Let's take a look.
ALSO READ: Best Laptop Bags For Men – Top 10 Most Stylish & Essential
The Best Lip Balm For Men
And now, our top picks for best men's lip balm.
CLICK FOR PRICE
No, not that Jack Black. Our first lip balm is from a company that started around 19 years ago with the intention of making luxury skin care for men's needs.
Their lip therapy balm conditions and protects your lips from weather elements such as sun and wind. It has SPF 25, so you'll get a bit of long-term protection from sun damage. The gel formula penetrates more deeply than traditional sticks, and it comes in a few different flavors, including mint to freshen breath.
It uses green tea extract for the natural anti-oxidants, plus vitamin E to help heal skin and maintain the moisture barrier.
If you have extremely sensitive skin, you might be sensitive to the Vitamin E and some of the other ingredients like mint or the citrus flavors. Keep in that in mind. It's an applicator style, so it's a little difficult to squeeze when it's old.
However, if you often leave things to melt in your car in the summer, this style might be a good choice for best lip balm for men.
Pros:
Comes in a variety of flavors (including one with none)
Suitable for hot cars and weather
SPF helps protect lips
Cons:
Hard to get out of the tube in cold weather
Has ingredients that might irritate sensitive skin
CLICK FOR PRICE
Hanalei uses natural ingredients to create a seriously moisturizing balm. It uses naturally derived ingredients sourced locally in Hawaii. Kukui nut oil and Shea butter help restore moisture to the skin and create a barrier against weather elements. Agave and Grape seed oil are full of antioxidants that help heal skin and reverse aging damage.
Their formulas are eco-friendly an contain no phthalates or parabens. They don't test on animals. This entry for best lip balm for men is made entirely in the USA.
It might be too thick if you suffer only from mild dry lips. It is good to use at night, so you don't feel like you've got a thick product caked on your lips. There's no applicator tip, but the tube is easy to carry and store.
Pros:
Thick formula is suitable for very chapped lips
Protects against weather elements
Eco-friendly recipe with no harmful chemicals
Cons:
No applicator tip so things could get messy
Too thick for mild dry lips
ALSO READ: 10 Best Minimalist (Slim) Wallets for Men You Will Be Happy To Own
CLICK FOR PRICE
Beauty's lip balm is a beeswax based best lip balm for men that comes in a twistable stick form. It uses Shea butter and vitamin E to heal cracked lips and prevent dry skin even in harsh elements.
It's a pretty simple formula that doesn't use many of the known non-organic irritants. It's hypoallergenic and certified organic and gluten-free. It has a few flavors, but we recommend the peppermint because it can quickly freshen breath.
It uses a stick style that's easy to carry, but some of the ingredients might be irritating if you're extra sensitive. Be sure to test a small patch first to know for sure.
Pros:
Stick application style is easy to carry and doesn't get gunked up or too cold to apply
Ultra moisturizing for very chapped lips
Made in Hawaii using locally sourced ingredients
Cons:
Stick applicator can melt in hot weather
Some of the ingredients may be irritating to sensitive users
CLICK FOR PRICE
Burt's Bees is a classic natural lip balm that uses organic ingredients. It's eco-friendly and comes in a convenient twist tube. This particular balm comes with refreshing mint for better breath. It's a beeswax-based formula that helps protect the skin's natural moisture barrier and ease the effects of the elements.
Coconut oil renews the moisture balance in the lips in the best men's lip balm. It uses rosemary extract for anti-aging benefits and soothing irritated skin. It uses certified natural ingredients, so you don't feel like you're smearing chemicals all over your lips.
The formula is very smooth and easy to apply. It doesn't get the gritty texture of some twist style lip balms. This entry for best lip balm for men doesn't contain gluten, but it is processed in a factory that may also process gluten.
Pros:
Lots of different options for style and flavor (we prefer this one pictured above)
The texture is smooth and easy to apply
Burt's Bees uses only natural ingredients for all their products
Cons:
It doesn't absorb into the skin as well as other balms
Has a stronger smell for those of you who are sensitive to smell
CLICK FOR PRICE
There are a lot of flavors here. Stay with us. It may not be just you looking for lip balm in your apartment, so with this set, you get a lot of options. All of them are very moisturizing and are cruelty-free.
The recipe uses beeswax, aloe, and sunflower oil to help heal lips and restore the moisture barrier. Cocoa butter and Shea butter protect the lips from harsher environmental elements. It's soy free, gluten free, and paraben free. It comes in a convenient twist tube, so it's easy to apply and carry around.
The four flavors are peppermint, Acai berry, vanilla, and pomegranate. The four pack is convenient because you can keep a tube of this best lip balm for men, and the rest you can keep in your apartment or desk drawer so that you can share the love.
Pros:
Cruelty-free recipe
Four flavors for variety
Coco butter and Shea butter help protect the lips against the elements
Cons:
You take a risk with four different flavors
Some of the flavors have a strong smell
CLICK FOR PRICE
Natural Ice has a 25-year history of helping dry lips. It has SPF 15, so you'll get some protection from the harmful rays of the sun while easing dry lip symptoms. Also, it has a cooling sensation and a slight cherry flavor.
In addition, it uses medicated ingredients to help more extreme sufferers heal lips despite harsh winter elements. The recipe sticks to the lips, so it doesn't wear off during sports activities and extreme hobbies.
The menthol is a very fresh aspect that can help clear sinuses during winter, but it can burn a little if your lips are severely chapped. It can help protect against the elements while actually healing the lips instead of glossing over the issue.
Pros:
Menthol is useful for clearing mild sinus backups and feeling fresh
SPF protects against sun damage (something winter hobbyists often forget
Suitable for winter sports and hobbies
Cons:
Can burn a little if your lips are already chapped
Not organic ingredients
CLICK FOR PRICE
ArtNaturals uses beeswax as a base, but there's also jojoba oil. Jojoba mimics the skins natural properties, so it absorbs more easily for severe chapping. Other ingredients include coconut and sunflower oils, which seal the moisture barrier and protect lips.
They use only natural ingredients with soothing aloe for severe discomfort. All of the flavors are organic and use naturally derived oils and herbs.
The twist tube is easy to store and apply. It also has natural anti-oxidants for the long-term health of the lips and to prevent aging.
Some of the flavors have a gritty texture because of the way some ingredients interacts. If you don't have a texture issue, it shouldn't be a problem. It's good to use this best lip balm for men overnight so the jojoba oil can fully absorb and begin healing.
Pros:
Jojoba oil mimics the natural properties of the skin
Naturally derived ingredients with anti-oxidants
Twist tube is easy to apply
Cons:
Some of the flavors have a gritty consistency that might be off-putting
Best for overnight use
CLICK FOR PRICE
You might know Neosporin only for its medicines, but the company does produce lip balms. This one is excellent for those who have some severe lip issues and need something more targeted to fix the problem.
It reduces scaling and chapping through vitamins and peptides to plump and heal. It's occlusive, so it begins to rebuild the moisture barrier overnight to offer real healing for the lips. It's clinically proven to improve the texture and look of lips in just three days.
This best lip balm for men uses no artificial flavors, parabens, or preservatives. It's a gentle formula with real healing through the night. It's not suitable for everyday use, so if you need the best lip balm for men to keep dry lips at bay during the day, you might look elsewhere.
Pros:
Clinically proven to help reduce dryness and improve the texture of the lips
Overnight formula is easy to use
No artificial flavors or scents
Cons:
It isn't very suitable for daytime use or spot applications
Doesn't use all organic ingredients (if that's important to you)
CLICK FOR PRICE
Vaseline is classic. It's been used to protect and heal skin since 1870. Petroleum jelly effectively seals the moisture barrier and is suitable for even sensitive skin. There are no scents, and it's basically two ingredients. It's simple but very effective.
It comes in a little tub so you'll have to use your hand to apply. It does provide protection from environmental elements such as windburn, and it protects skin if there are minor scrapes or cuts. It's an excellent all-around best lip balm for men for a variety of skin issues, but lip conditioning is at the top of the list.
Vaseline has been purified three different times to remove impurities from the petroleum. It's fragrance-free, non-comedogenic (won't clog the delicate pores of the skin) and it's suitable for sensitive skin.
Pros:
Two ingredients suitable for even ultra-sensitive skin
Provides an effective moisture barrier against windburn and other harsh elements
No flavors or scents and hypoallergenic
Cons:
Comes in a tube. You have to apply it with your fingers, which may not be practical for some users
Doesn't use naturally derived ingredients
CLICK FOR PRICE
Most people know Aquaphor from their baby line, but they actually have a whole array of skin products to help heal irritation. It's one of the top-rated brands for skin healing, and the formula helps restore the moisture barrier of your lips.
One upside to Aquaphor is that it's lighter than Vaseline. It's better at allowing air to flow through to the skin, so you don't feel like the texture is so thick. It uses glycerin for super moisture and panthenol for healing.
If you've already got irritated, chapped lips, this option for best lip balm for men may be a good one to help heal without causing more irritation. It can protect skin from a variety of weather elements but is particularly good with winter.
Pros:
Suitable for day and night time use
Good for winter time irritation
Highly breathable formula
Cons:
No applicator tip so you might end up with some on your hands
Uses mineral oil
Why Are My Lips Chapped?
The skin on your lips is thin, so any changes in the environment can cause irritation and dryness. When the weather doesn't have a lot of moisture in the air, it can contribute to your lips feeling dry because lips don't have oil glands like the rest of the skin.
One of the cruel tricks of the body is your lips may feel very dry, but they're located near the moistest part of your mouth. Problem solved, right? Not quite. Licking your lips to relieve temporary dryness can actually make them drier. Saliva strips the lips of what moisture they do have.
Other weather issues can contribute. Prolonged sun exposure during the sun is a huge contributor. Another is the lack of humidity and cold wind temperatures in the winter. Weather-related lip dryness may require its own treatment.
Internally, when you don't consume enough water, your lips can also get dry. In fact, dry lips can be one of the first signs of dehydration. Malnourishment can also take a toll on lip health.
If you suspect one of these conditions, you should contact your healthcare provider.
There are also medications and treatments that can cause dry lips, including retinoids and certain chemotherapy drugs. A lip balm might be one of the only ways to alleviate these symptoms.
ALSO READ: Best Laptop Bags For Men 2018 – Top 10 Most Stylish & Essential
What Kind Of Lip Balm Do I Need?
Depending on your underlying cause, there are a few things that help. At their core, the best lip balm for men reseals the moisture barrier of your lips to relieve the discomfort. If they're cracked or injured, the best men's lip balm can also begin to heal.
Lip gloss for men can also create a layer of protection against the elements, so after they heal, you don't experience the same discomfort you did before. Let's look at a few different elements.
ALSO READ: Best Magnetic Earrings for Men – Top 5 Magnetic Earrings for You
Basic Ingredients
Most of the time, the fewer ingredients, the better the lip balm. Some preservatives and additives can be more irritating then healing. If you have ultra sensitive lips, it's best to stay away from a lot of additives and preservatives.
Petrolatum is one of the most basic moisturizing and protecting ingredients in the best lip balm for men. It creates a moisture barrier and seals the lips against harmful environmental effects. If you want to use something more organic you can use products with olive oil or aloe.
Beeswax is a common natural ingredient that helps protect skin and provide a moisture barrier, but for a small number of users, it can be an irritant. If you have ultra sensitive skin, you may want to test a little bit before you begin to use it or just avoid beeswax altogether.
Targeted Ingredients
On top of essential ingredients, lip balms frequently contain ingredients that solve a particular purpose. Vitamin E is a common anti-aging ingredient that might help heal skin lesions created by cracked, dry lips. Be careful with Vitamin E if you have sensitive skin as well.
Some balms contain sunscreen to help stave off the drying effects of the sun. Sunscreen is especially useful during the deep summer months when your lips are likely to get sunburned. Prolonged sun exposure can cause long-term dryness and issues.
Some medicated balms help solve severe dryness. They frequently use botanical ingredients to improve the overall condition of the lip skin and help explain severe dryness. They may also have anti-aging ingredients to improve the texture of the skin over time.
ALSO READ: Black Watches for Men – Top 10 Best Black Watches For The Stylish Man
Scents And Flavors
There are options for scented lip balms and flavors. Since you aren't a teenage girl, you probably should stick with products that are simple and don't contain a lot of those elements. Light scents may be pleasing, but they can sometimes irritate the skin.
Flavors are similar. They're fun experiments for children, but most adult lip balms steer clear of flavors so that you don't further irritate the skin or encourage licking (which can make lip issues worse).
Portability And Application
Your lip balm should be easy enough to slip into a pocket. Balms with strange shapes can be challenging to remember to carry around because they don't always fit into your bag. Usually, the best lip balm for men is to carry are those in small tube shapes or possibly a small round tin.
The application should be comfortable as well. Tube styles frequently have a roller that you can retract or extend the stick to apply. Others have small rounded applicators with a hole for squeezing the balm through. Tins might be interesting to carry, but keep in mind you'll have to use your finger for application, and that might not always be sanitary.
ALSO READ: Best Survival Tools – Top 10 Must Have Multi Tools For Survival
We love Jack Black's attention to detail. The lip balm ticks off a lot of our boxes without using ingredients that are terrible for bodies and the environment.
Our lips feel really good after using this formula. A company that's one of the first in the men's luxury skin care world is an excellent choice the best lip balm for men.
The mint flavor is a nice touch, but remember to test any new product on a small patch of skin first before using regularly. There are plenty of anti-oxidants to satisfy our anti-aging needs while giving us the moisture we're looking for.
On a scale of one to ten with one being so dry you can't speak and ten being "I'm a lip model," how dry are your lips? How much do you need our pick for best lip balm for men? Let us know in the comments below.
Tags :
aquaphor healing ointment ingredients
art naturals ingredients
beauty by earth ingredients
beauty by earth lip
beauty by earth peppermint lip balm
beauty by earth reviews
burt's bees lip balm flavors
burt's bees lip balm ingredients
burt's bees lip balm review
hanalei lip treatment
jack black lip balm
natural ice chapstick bulk
natural ice cherry lip balm
natural ice lip balm
natural ice sport lip balm
neosporin lip health daily hydration therapy
neosporin lip health overnight renewal therapy ingredients
vaseline petroleum jelly ingredients
vaseline petroleum jelly uses
where to buy maple holistics