Best Men's Winter Gloves (Leather, Work, Driving) The Ultimate Guide
Winter can be pretty harsh, but if you have the right equipment, it's a lot easier. Your hands can experience painful cracking and dryness during the winter months if the delicate skin isn't protected. The best men's winter gloves can be one way you prevent winter damage and pain.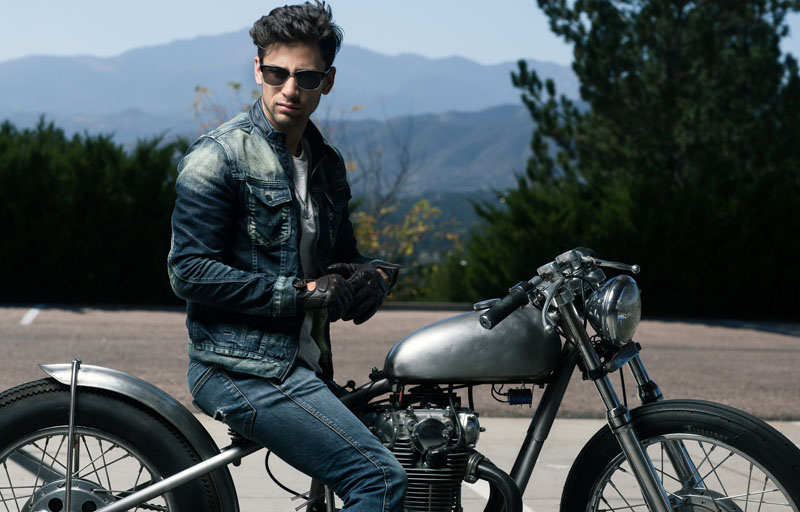 Not all gloves are created equally. Choosing the right gloves depends on a few factors. We've put together a list of our favorite Men's winter gloves to help, plus answered a few questions you may have in our handy guide for best Men's winter gloves.
ALSO READ: 10 Best Minimalist (Slim) Wallets for Men You Will Be Happy To Own
Best Men's Winter Gloves – Summary Table
This is a long review. So we've provided a summary table below if you just want to visit each reviewed men's winter gloves. After the table below, you can read further to get more value from the review.
| Product | Material | Weight | Rating | Price |
| --- | --- | --- | --- | --- |
| Skydeere Winter Glove | Natural Deerskin Leather | 4.8 ounces | 4.9 | Click for Price |
| Carhartt Men's W.P. Waterproof Insulated Glove | Polyurethane/Polyester | 7.2 ounces | 4.7 | Click for Price |
| Isotoner Signature Men's Spandex Stretch Cold Weather Gloves | Nylon/Lycra Spandex/Suede | 3.2 ounces | 4.4 | Click for Price |
| Mountain Made Outdoor Gloves for Men & Women | Polyester/Spandex/PVC Rubber | 1.6 ounces | 4.6 | Click for Price |
| Luxury Men's Touchscreen Texting Winter Italian Nappa Leather Dress Gloves | Italian Leather | 4.8 ounces | 4.6 | Click for Price |
| Fratelli Orsini Everyday Men's Italian Lambskin Cashmere Lined Winter Leather Gloves | Italian Lambskin Leather | 4.8 ounces | 4.7 | Click for Price |
| OZERO Flex Grip Leather Work Gloves | Cowhide Leather | 4.2 ounces | 4.6 | Click for Price |
| G & F 4408 Heavy Weight 9oz Cotton Brown Jersey Work Gloves | Knitted Synthetic | 1.15 ounces | 4.5 | Click for Price |
| Warmen Men's Texting Touchscreen Winter Warm Nappa Leather Dress Driving Gloves | Leather | 4.8 ounces | 4.4 | Click for Price |
| Harrms Best Touchscreen Nappa Genuine Leather Gloves | Italian Leather | 4.8 ounces | 4.3 | Click for Price |
How Do I Choose The Best Men's Winter Gloves?
Gloves have individual fingers. Mittens keep your hands warm, but if you plan to do anything with dexterity, you'll need gloves. If you like the flexibility of gloves, but prefer the overall warmth of mittens, you can choose convertible gloves with a mitten flap. The best men's winter gloves can suit both.
Aside from the basic shape of the best men's winter gloves, here are a few things to keep in mind.
Materials
The material of the glove is going to depend a lot on the type of activity. Leather gloves are excellent insulators and very flexible, but many aren't waterproof. If you plan to do a lot in the snow and ice, you'll need a treated leather or insulating layer of some sort.
Knit gloves are very flexible and great for milder winters where you need some protection, but you don't need the dense layers of leather or other synthetic materials. These are the lightest and also great for season transitions for those of you in colder weather.
Synthetic materials such as nylon or polyester blends are suitable for active best Men's winter gloves. Winter sports enthusiasts may need synthetic blend materials for waterproofing or other types of insulation.
Insulation Materials
Traditional winter insulation is down insulation. Down is great for wind and dry climates where it won't encounter extended periods of wet and cold. It doesn't insulate as well when it gets wet, so if your primary activity involves a lot of snow or ice, this insulation might fall apart on you.
The alternative is synthetic insulation. Down alternatives are cheaper and fluffier. They don't break down under wet conditions, and it dries quickly. It's bulkier than down and doesn't compress well, however. The best Men's winter gloves will provide the right kind of insulation.
Size And Fit
Gloves should fit snugly to prevent any drafts, but you don't want them so tight that you can't bend your fingers. It should have a quarter of an inch of material when you straighten out your fingers so that you can comfortably make a fist.
You should have the wrist covered well so that your sleeve doesn't leave any gaps between it and the glove. Frequently, manufacturers will have glove sizes so you can take your measurements and make the best decision.
The more dexterity you have with your gloves, the more likely the glove won't hold up under extreme weather conditions. You have to balance the two to find the right glove for your needs. Some gloves even have exposed fingertips, but these will offer the least amount of protection from the elements.
They might work as convertible gloves with mitten attachments. The best men's winter gloves strike the right balance between the two.
Other Features
Waterproofness is essential if you plan to be outdoors for any period of time in the elements. Campers and hikers will need extended water resistance, so they don't risk numb fingers and accidents.
If you're a city guy, winter gloves with touchscreen compatibility might be a useful feature. These have reactive fingertips so that you don't lose any functionality with your smart device and don't even have to take the gloves off to operate your tech. These types of gloves are usually lighter to mid-weight and are meant for light winter conditions.
Leather on the palms of the gloves improves grip. The rest of your glove can be synthetic, but leather helps you keep your hands on your steering wheel easier or make it less painful to hold on to your things as you're walking.
Some sports gloves have cinches at the wrist of the glove so that the wind and rain don't come in. Cinches on the best men's winter gloves further insulate your winter gear against the elements.
Length
Gloves come in many different lengths. Shorter gloves are great if you need temporary coverage or if you plan to use your hands for dexterous activities. They're easy to take on and off for effortless transitions.
Longer length gloves are great for fitting underneath long sleeves or sportswear. When you're more active, you often need more length in your gloves to prevent drafts and accidental winter wardrobe malfunctions.
Seams And Lining
Some cheaper gloves don't have reinforced seaming around the fingertips. This leaves you open to holes and ripped seams at your most vulnerable points. The best men's winter gloves should have quality seaming around the fingers, especially if you plan to do activities where below freezing weather is common.
ALSO READ: Best Laptop Bags For Men – Top 10 Most Stylish & Essential
Best Men's Winter Gloves
These are our overall picks for best Men's winter gloves.
CLICK FOR PRICE
Our first entry for best men's winter gloves is a soft and comfortable polar fleece glove with a leather palm. It's well insulated and has an elastic wrist to help keep wind and snow out. The inside is Thinsulate lining, which cuts down on bulk without compromising insulation.
Polar fleece and thinsulate both are great at wicking away moisture. They keep your hands dry, which is one contributor to discomfort wearing gloves long term. They're great for both sports, outdoor, and everyday use.
While they're a little bulkier than traditional riding gloves, the deerskin leather palm helps cut down on fumbling fingers by giving you a good grip on things and a thinner surface than the outer polar fleece. The back of your hand has excellent insulation from the wind, but you still retain a lot of your dexterity.
Pros:
Multiple materials protect for every day, all-purpose use
Shirred elastic wrist keeps out drafts
Lining materials keep hands dry
Cons:
No tech-enabled fingers
Slightly bulky, especially if you're used to driving gloves
CLICK FOR PRICE
Another entry for all-purpose best men's winter gloves on the list is Carhartt. It has a polyester shell with a grippy polyurethane lining for a weatherproof, waterproof glove option. It has a pull on closure so you can keep the wind from getting in.
The insert is waterproof, and both the lining and the exterior are excellent at wicking away moisture to keep your hands dry and comfortable. The shell materials are ultra durable, so if you're doing a lot of outdoor activities or don't want to invest in winter gloves every year, this pair is a good choice.
The materials dry really fast. They make fine motor skills more difficult because they're bulkier than some slim fit, driving style gloves, but you can still make a fist and do some basic activities. They're great for activities like hiking or skiing.
Pros:
Waterproof, weatherproof materials
Fast drying interior and exterior that wicks away sweat
Spot cleanable with mild detergent
Cons:
The liner is a little loose, which may bother sensitive users
Too bulky for fine motor skill activities
CLICK FOR PRICE
If you need something a little less bulky, these spandex cold weather gloves are an excellent everyday option for best men's winter gloves. The spandex stretches and doesn't prevent you from using your fingers for more intricate work.
The lining is knit to insulate your hands from a moderate amount of wind and cold. The palms have a suede grip for more comfortable handling. You can purchase these gloves with smart innovations as well so you can operate your smart device in the cold.
They're hand-washable to clean, so maintenance is relatively straightforward.
Pros:
Lightweight and flexible
Lining keeps out most winter weather
Suede palm lining gives you a better grip
Cons:
Not suitable for moist cold
May not protect as well at the wrist
CLICK FOR PRICE
Mountain Made's gloves are a soft, flexible glove in a unisex style. They have a polyester and spandex exterior with a comfort lining that absorbs sweat. The wrist zipper helps them go on easy even when fingers are numb from cold and then zips to reduce drafts.
They're very light and breathable. Omnidirectional stretch improves your dexterity, and an antibacterial infusion reduces odor and bacteria build up.
The gloves run a bit small, so you should check the sizing carefully. They're best for mild winter weather that doesn't dip too far below freezing. They're a more casual glove for everyday use, but they don't have a smart tech option for your smart devices.
Pros:
Excellent all-purpose glove for casual wear
Omnidirectional stretch
The zipper makes getting them on and off so much easier
Cons:
The fit is snug. Check the sizing carefully
Not suitable for severe winter weather
Men's Leather Winter Gloves
Leather is a stylish and warm choice. If you need something a little more formal, here are our recommendations for men's leather winter gloves.
CLICK FOR PRICE
Our first pair of men's leather winter gloves is an ultra stylish, driving style glove. They're made of premium Italian leather and come in a variety of linings including cashmere. The fingertip has precision touch control so operating your smart device isn't difficult.
In addition, they're more open at the wrist, so they're better suited for walking from building to building or casual everyday use. Also, they're mildly water resistant and are suited for those with average sized hands.
And they're not recommended for any type of labor environment, but as a glove to transition between inside and outside on cold winter days, they fit the bill.
Pros:
Sleek enough to fit under suit coats and overcoats
Excellent touch functions
Mildly water resistant
Cons:
Not suitable for extreme winter weather
Won't hold up for any labor style work
CLICK FOR PRICE
This pair of men's leather winter gloves is a lightweight and luxurious option for short-term everyday wear. These are excellent gloves for business attire and commuting. They have a 100% certified cashmere lining for excellent protection from moderate winds and cold.
The exterior is Italian Lambskin leather. They come in larger sizes, unlike many regular leather gloves. They're made to fit snugly to help with insulation, so be sure to check the sizing very carefully.
They're very warm considering how lightweight they are, but be aware that these aren't sports gloves. If you need something to fit under your business suit and overcoat, these are an excellent, appropriately formal choice.
Pros:
Formal style is excellent for business attire
Cashmere lining is 100% certified
Comes in larger sizes
Cons:
Not suitable for extreme temperatures
Not water resistant at all
Men's Winter Work Gloves
Men's winter work gloves are a different beast than sport or driving style gloves. Here are our two favorites.
CLICK FOR PRICE
Ozero's men's winter work gloves are a durable, thick cow hide. You'll get a reinforced palm piece for better grip and a keystone thumb design that improves thumb flexibility. The interior is also cowhide which is naturally sweat resistant and dries quickly.
Their abrasion resistant, oil resistant, and water resistant. They withstand hard usage in shops or manual labor style jobs. The seams are all set away from the palm, so you don't continually stress the stitching. Plus, that makes them a bit more comfortable for everyday use.
There aren't a wide range of sizes, but check the sizing guide for the right fit. If you have unusually small hands, these may not work very well.
Pros:
Durable cowhide is scratch, oil, sweat, and water resistant
Seaming is set away from the palm for longer glove life
Reinforced palm resists wear and tear and improves grip
Cons:
Not many available sizes
May not be suitable for smaller than average hands
CLICK FOR PRICE
If you need a lighter pair of men's winter work gloves for moderate outdoor activity, these ultra flexible, jersey work gloves may work better than the thick leather above. They're appropriate for milder winter weather and light duty activities.
The knit wrist keeps drafts and wind at bay and makes them easier to pull on and off. The clute pattern and straight thumb improve flexibility and feel a bit more natural when you're performing your activities.
The stretch to fit, but for some with larger than average hands, the fingers may feel too short and strain the seaming.
Pros:
The lightweight knit style is ultra flexible for light duty activities
Knit cuff makes getting them on (and more importantly off) much easier
The seaming design is very flexible
Cons:
Fingers may feel short if you've got larger than average hands
Not suitable for heavy duty use or freezing temperatures
Men's Winter Driving Gloves
Driving gloves are sleek and help ease fatigue while driving. The men's winter driving gloves also protect your hands from the weather as your car heats up.
CLICK FOR PRICE
Warmen's mens winter driving gloves are a beautiful leather option with a cashmere and wool blend lining. They have an elasticized wrist underneath the leather to prevent drafts and to make getting them on and off a little easier. You can also opt for a lower maintenance fleece lining.
They're touch-enabled, so you won't have to remove them to operate your smart device. They aren't suited for staying out in the weather all day, but they are a very comfortable and warm enough pair of gloves for transitions from inside to outside.
Make sure to check the sizing carefully because these are meant to fit a little snugly while leaving just a bit of material at the tips of the fingers.
Pros:
Fully touch-enabled with excellent sensitivity (if only on a few fingers)
Soft leather is flexible and durable
The lining stretches out to the wrist where an elasticized piece helps with getting them on and off
Cons:
Won't insulate well if you're going to be outside all day
Might fit too snugly if you have longer than average fingers
CLICK FOR PRICE
Another excellent pair of mens winter driving gloves is Harrms. These are another tech-enabled pair of gloves with a soft leather exterior. The entire hand is touch screen rather than just a few fingers, so you've got full functionality.
These are rated for a slightly lower temperature than the other pair at well below freezing. They're hand-stitched and stretchy. They're very comfortable to wear all day for when you're in and out of your office or traveling.
Pros:
Whole hand touch functionality
Hand stitched leather adds luxury
Rated for below freezing weather
Cons:
No liner options, only a plush style liner
Stitching is a little clunky
We love the all-purpose nature of the Skydeere. It has enough insulation to handle cold weather and environmental elements but is thin enough that you won't feel so clunky wearing them. They have basic protections against sweat and moisture, and the synthetic blends are highly durable. There's even a leather palm for better grip and dexterity.
Winter gloves are a must-have for climates with extreme cold. You should protect the delicate skin on your hands from the environment, but you don't have to sacrifice your fingers to do it. We think the Skydeere gloves will give you broad coverage for a variety of winter activities and last through many winters.
What kind of winter does your area experience? Let us know in the comments below.
Tags :
carhartt the cliff glove
carhartt winter gloves
insulated work gloves
isotoner driving gloves
isotoner gloves
isotoner gloves mens
isotoner men's spandex gloves
isotoner thinsulate gloves
italian leather gloves cashmere lined
lambskin work gloves
lined jersey work gloves
men's insulated gloves
men's italian cashmere lined leather gloves
mountain made gloves review
skydeere gloves
warmest gloves in the world
waterproof gloves
waterproof insulated gloves
who sells jersey gloves