Things to Do With Your Girlfriend (Fun, Cute, Romantic, Best, Cool) Guide
Here are a number of things to do with your girlfriend to keep her hitched hook, line and sinker.
From elegant dates, expensive jewelry and exotic getaways that cost an arm and a leg, the average man is almost left clueless on what to do to keep his girl interested.
Moreover, girls have in recent times become increasingly demanding as far as their expectations for their boyfriends go.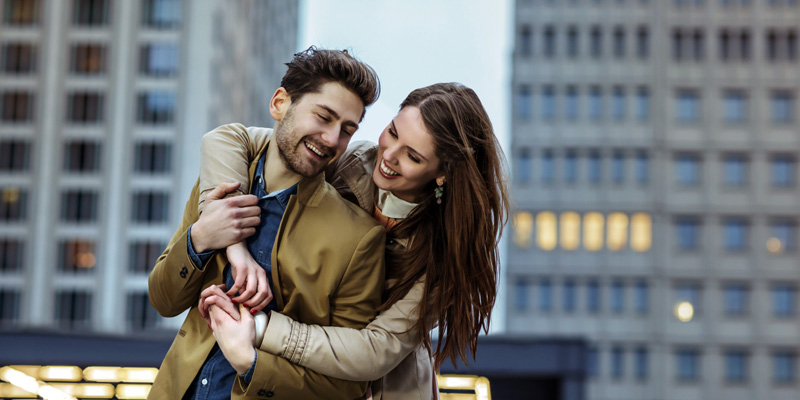 So it takes a bold creative and confident man to clinch and keep the girl of his dreams. Eventually it almost seems like a day time job with you working tirelessly each day to figure out the next thing that's fun enough to please her.
Well, ponder no more! Here's a list of things I am sure you are eager to read:
Fun Things to Do With Your Girlfriend
Life should be fun. Equally your relationship with your girlfriend should be fun as well. Here are some of the fun things to do with your girlfriend you may or may not know:
1. Go Bowling
Ladies love bowling! If you want to relax, enjoy and really have fun with your girlfriend – take her bowling.
2. Music Concert
Who doesn't like a live band concert especially when your favorite band is in town. Moreover, taking your girlfriend to a concert is an amazing way to enjoy each others company over live music with friends.
3. Take a Road Trip
Plan out a day and take her on a road trip.
Equally, be creative and find an interesting fun location to take her. Also the ideal distance should be 1 to 2 hours drive from where your location.
The time spent during the trip allows for some bonding; while time spent at the location provides for fun and enjoying yourselves.
4. Take Dance Lessons
Dance lessons are fun and a good way to grow your relationship with your girlfriend!
Therefore, check out your local directory for dance schools offering lessons in the evenings or during the weekend.
Salsa, Merengue and Zouk music are especially popular nowadays. If you're not familiar with Zouk, check out this Zouk basics video:
5. Workout Together
It the both of you have gym memberships, why not go to the gym together then.
Indeed, going to the gym and working out together is fun and exciting. After the gym, you can take her to a nearby cafe for a quick bite.
6. Play Ping Pong
Ping Pong is a fun game to play together with your girl friend. Notably, it's easy to learn, cheap and not complicated. Just make sure you allow her win several rounds.
7. Find a Local Festival
Depending on where you live there's always some form of festival or event going on.
As such, you need to search around for local festivities and events that will interest both of you; and are near your vicinity and take her there for fun.
8. Spa Date
Additionally, you can plan a couples' spa date. Let the professionals at the spa provide you the both with an awesome relaxation for an hour or two.
9. Downtown Biking
In case you haven't noticed, bicycles are back in vogue. As such you can find self-service bicycle rental kiosk across many metro areas.
If you have these self-service bicycle rental kiosks in the nearest downtown close to you, you're all set to get.
Accordingly, plan a date, go downtown, rent the bicycles and go riding together. Certainly, exploring the little pleasures your area has to offer will surely add spice to your relationship.
10. Wine Tasting
If she loves wine then its a no brainer that you've got to take her to a wine tasting event. This activity is most especially fun during the summer.
So check out your local event listings and directory of wineries nearby to see what options are available to you.
Cute Things to Do With Your Girlfriend
Looking for cute things to do with your girlfriend? Here are some great ideas:
1. Take A Painting Class Together
Taking a painting class together with your girlfriend is so cute and most especially fun during the summer.
2. Pillow Talk
Pillow talk with your girlfriend while lying and cuddling in each others arms.
3. Lend Her Your Ears
We all know our girls are emotional beings and we are not. So patiently lending a listening ear when your girlfriend is down is a good way to show you care; and are there for her.
4. Go Shopping
Ladies love to shop especially when they go shopping with their man. So you can go ahead and taking your girlfriend shopping. And guys, it's not about the money. It's about the experience and time spent together!
5. Cooking Together
Don't know how to cook? No problem. Help her with cutting the onions, tomatoes, vegetables, whatever… you get the idea. Also, cooking together is a one of the cutest things you can do with your girlfriend.
6. Personal Grooming
Having fun grooming each other. Give each other a pedicure. Shave her legs. And you can let her trim your beard line or give you a shave.
7. Board Games
Another great idea is to play board games together. For example, games like chess, checkers, monopoly, etc. can be nice; and interesting when played together in bed over a bottle of wine.
8. Take Selfies
Make it a habit to constantly take selfies with your girlfriend. So that years down the road you guys can look back at those good memories.
9. Fly Kites
Purchase some kites and practice your kite flying skills at a local park.
10. IKEA Date
It doesn't matter if you're moving in together, or you're moving to a new place, or she's moving to a new place – take a visit to IKEA together. Go window shopping at IKEA and have lunch there – their meatballs are awesome!
Romantic Things to Do With Your Girlfriend
Looking to get romantic for her? Here are some romantic things to do with your girlfriend.
1. Candlelight Dinner
Nothing beats a romantic candlelight dinner with your girlfriend. This can be done at home or a nice restaurant. Overall, make sure you set the mood right with candles and an appropriate music.
2. Late Night Walk
If the weather is nice and the full moon is out, take her out for a late night walk. Hold hands together and talk about life and things that matter to both of you.
3. Go to the Park
Equally, you guys can visit the nearest park and just relax. You can sit on the park bench, lie down on the grass gazing at the sky, the possibilities are endless.
4. Bath Together
The both of you can take a bath together in the bathrub. Make sure you set the mood right by lighting some sensual candles with the right music.
Also, make sure you fill the bathtub with warm water and adding some sensual bath salts and soap. And have a bottle of her favorite champagne or wine handy with glasses for two.
5. Light a Bon Fire
On a cold night, instead of spending time indoors, get a pack of beers over some light conversations in front of the fire.
6. Take a Nap
While snuggling under a blanket preferably during the day, go ahead and take a nap together.
7. Breakfast in Bed
Surely waking up some minutes before each other to make breakfast for your better-half leaves them over the moon.
8. Watch the Stars
This is a simply romantic activity that is completely free and yet leaves her smitten.
9. Go on a Picnic
Certainly you don't have to overthink this one. A bottle of wine, some homemade sandwiches and good music make perfect ingredients for the most romantic time.
10. Ice Skating
It is safe to say that this is one of the few places you can romantically hold your girl's waist without becoming the center of attention.
Spontaneous Things to Do With Your Girlfriend
Sometimes being spontaneous is all it takes. Here's a list of spontaneous things to do with your girlfriend that will get her longing for more.
1. Give Geocaching a Try
This involves hunting for treasure in areas around you. You can make your own miniature treasure trove at the back yard.
2. Take Painting Lessons
Taking time to learn something together can help you learn more about each other's personalities.
3. Adrenalin Pumping Activities
Ultimately, it could be skydiving, bungee jumping, zip lining or parachute jumping. She will never see it coming but having you there physically and emotionally makes your feelings for each other stronger.
4. Move in Together
Certainly, this activity is meant to expose you to the kind of people both of you are on a daily basis.
5. Share Your Secrets
Telling her your most intimate secrets that no one knows helps build trust. Talk about your fetishes for instance.
6. Go Camping
Specifically, just the two of you and a tent with some supplies in the middle of nowhere.
7. Get Out of Your Comfort Zone
Go for an 80's party and crash at a motel instead of going back home.
8. Go on an Adventure
For example kayaking, paddle boarding, canoeing are a few of the many adventurous things you and your girlfriend could do together.
9. Carriage Ride
Especially complete with a horse, a carriage ride will make her feel like a princess. She'll remember it for the rest of her life.
10. Do the Chores
Set aside an hour or two to do the chores. It may not seem spontaneous but when the man is doing it, trust that it will leave a good impression on her.
Best Things to Do With Your Girlfriend
We got more! Here are some of the best things to do with your girlfriend.
1. Cycling
You can race or simply go to the park on your bicycles. Don't be too serious about it, make jokes along the way.
2. Visit the Zoo
Nothing beats seeing wild animals up close as opposed to reading about them or seeing them on T.V.
3. Play Interesting Games
For instance beer pong is an engaging activity that is involving and fun as well.
4. Pick Out a Couples Halloween Costume
Many dress up for Halloween but few dress up as a Halloween couple.
5. Community Work
Additionally, activities like volunteering or supporting the underprivileged in the community can help bring you closer.
6. Go Hiking
Test your limits while climbing up the canyon. Encourage her and help pull her up when she is struggling.
7. Attend a Local Event
There's always a sports event, a rodeo, fashion show, or a circus nearby you could both go to.
8. Visit Random Thrift Stores
These kinds of stores have the most unique possessions which you can buy as gifts for her.
9. Plant Together
A tree or some flowers in the back yard are perfect.
10. Build Something
A shed or a kennel makes for a nice, out of the box bonding experience.
Things to Do With Your Girlfriend At Home
Surely things to do with your girlfriend doesn't always have to involve the outdoors. Here are some ideas on things to do with your girlfriend at home.
1. Teach Her Something You Are Good At
She may be poor at driving or can't score at basketball. Assuming this is your forte, show her some tricks, she will love you for it.
2. Bake Treats
You can bake cookies which are shaped to spell her name.
3. Stay in Bed
On weekends you can both choose to stay in bed all day long.
4. Board Games
For example scrabble, monopoly, and chess are some of the many games you both can play at home. The winner can massage the losers' feet.
5. Make Cocktails
Look for garnishes inside your kitchen fridge and mix it with liquors and sweet drinks to make each other cocktails.
6. Talk to Her
Sit her on the couch with the T.V off and let her know what your future intentions are for her.
7. Care for Each Other
Show her you care by combing her hair and painting her nails. While at it, let her trim your nails.
8. Cook
Go all out and help each other cook something unique for dinner complete with desert.
9. Listen to Her
Many girlfriends are chatter boxes. When you attentively listen to her talk, it makes her value you more.
10. Read a Book
The both of you can read a book out loud to each other. Also you can listen to an audio book together.
Cool Things to Do With Your Girlfriend
With over 90 things to do with your girlfriend listed so far; you will not forgive us if we don't list some cool things to do with your girlfriend. So let's go.
1. Adventure Date
This may include a helicopter ride or a mountain climbing experience.
2. Try New Places
You may want to go to a different town for a short trip or a newly open restaurant for dinner.
3. Cross Some Things Off Your Bucket List
Show each other your bucket list and choose a day or two to do some of these things.
4. Send Her Texts
She could be sitting on your opposite end with her friends. Go ahead and text her something funny and watch her giggle away.
5. Do a Movie Marathon
A cool and undisturbed indoor activity for only the two of you.
6. Attend a College Play
Surely it is a refreshing activity and new way to spend time.
7. Stay Fit Together
Going to the gym for a workout together is a great alternative to the usual outings.
8. Make Her Birthday Special
The fact that you remembered will mean the world to her.
9. Play Silly Games
For instance, charades makes for a cool, laughter filled pass time. Check out this video on how to play charades.
10. Tell Her You Love Her
If nothing else, this is the coolest possible thing all girlfriends ask for.
In Conclusion
In either case, note that you could do absolutely nothing but yet a girl who genuinely has feelings for you will stick around.
The above ideas show her you appreciate and help you reciprocate the feelings you both share.
Tags :
Best Things to Do With Your Girlfriend
Cool Things to Do With Your Girlfriend
Cute Things to Do With Your Girlfriend
Fun Things to Do With Your Girlfriend
Romantic Things to Do With Your Girlfriend
Spontaneous Things to Do With Your Girlfriend
Things to Do With Your Girlfriend
Things to Do With Your Girlfriend At Home