Best Shower Speaker – Top 10 Shower Speakers That Will Get You Rocking
Did you know that the average person spends over twenty hours a year in the shower? On average, people spend about eight minutes in the shower and many people spend even more time than that. Since we are spending so much time showering, it makes sense that we should do so in a relaxing and fun atmosphere by having the best shower speaker.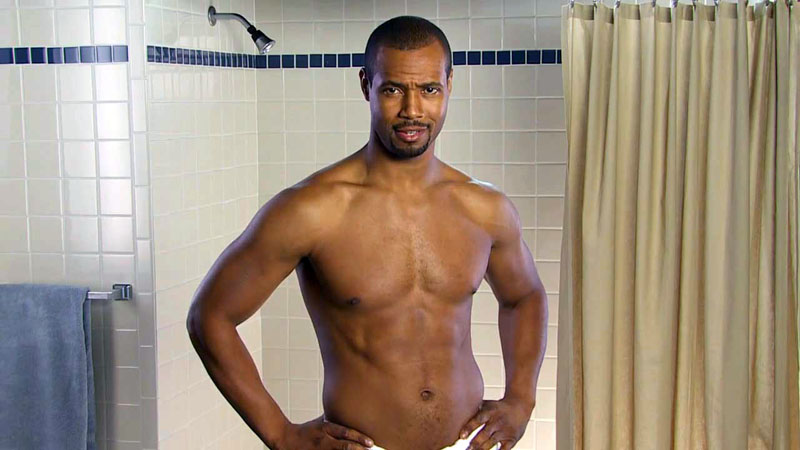 With the best shower speaker, you can play whatever music or podcast you want to help fill all that time while you are showering. Choosing the best shower speaker can be difficult as you want to make sure you have the right connectivity so that it works without getting short-circuited.
ALSO READ: Best Laptop Bags For Men – Top 10 Most Stylish & Essential
Before getting into the extensive analysis and review of each individual shower speaker reviewed, here's a quick summary overview.
| Product | Size | Weight | Rating | Price |
| --- | --- | --- | --- | --- |
| BassPal Bluetooth Shower Speaker | 3.23 x 3.23 x 2.56 in | 0.41 lb | 4.4 | Click for Price |
| AVWOO Shower Speaker | 4 .00 x 4.00 x 1.60 in | 0.65 lb | 4.3 | Click for Price |
| Infinilla Waterproof Bluetooth Shower Speaker | 3.80 x 2.00 x 3.50 in | 0.59 lb | 4.5 | Click for Price |
| BOOM Waterproof Wireless Bluetooth Shower Speaker | 9.80 x 2.70 x 2.70 in | 0.40 lb | 4.3 | Click for Price |
| UE ROLL 2 Volcano Portable Bluetooth Shower Speaker | 5.30 x 1.60 x 5.30 in | 0.73 lb | 4.6 | Click for Price |
| Archeer Bluetooth Shower Speaker | 2.60 x 1.20 x 2.60 in | 0.40 lb | 4.6 | Click for Price |
| Anker SoundCore Sport Bluetooth Shower Speaker | 3.40 x 3.40 x 1.80 in | 0.40 lb | 4.6 | Click for Price |
| VicTsing Shower and Wireless Waterproof Speaker | 5.00 x 4.80 x 2.20 in | 0.46 lb | 4.7 | Click for Price |
| Ozzie Portable Bluetooth Shower Speaker | 4.70 x 2.00 x 1.20 in | 0.44 lb | 4.5 | Click for Price |
| Mpow Portable Bluetooth Shower Speaker | 4.50 x 2.80 x 3.00 in | 0.60 lb | 4.7 | Click for Price |
Furthermore, here are a few tips on what to look for in the best shower speaker.
Buying Guide for the Best Shower Speaker
When choosing the best shower speaker, you need to remember to find one that uses Bluetooth or Wi-Fi and that doesn't have wires. You want to make sure the shower speakers won't short circuit when they get exposed to water and, more importantly, that you won't get electrocuted.
Here are a few features to look for in the best shower speaker.
Waterproof versus Water-Resistant
Many people get these two terms confused and end up ruining a pair of shower speakers in the process. Water resistant speakers cannot be placed in the shower stall itself but can be placed near the shower. With a water-resistant speaker, you cannot submerge it in water but it should be able to withstand a splash or two.
On the other hand, the best shower speaker will be waterproof and can be submerged, especially if you bought pool or swimmer speakers. Always check the IPX rating and remember the higher the rating means it is waterproof while lower ratings mean water-resistant.
Battery Life
You will find that battery life will vary from speaker to speaker. The last thing you want to do is plug in a speaker to an electric outlet when you are in the shower, so batteries are an important safety precaution.
The best shower speaker will have a standard lifespan of about eight hours per battery while others may go lower to six or higher to ten or even twenty hours until the next battery recharge.
Style
Usually, you want to purchase something for your bathroom that will go with the rest of the room's decor. If you are getting a portable speaker, you probably won't be keeping that in the bathroom so it's appearance won't matter as much.
If you plan to store the speaker in the bathroom, then try to get one that will fit the decor well.
Wireless Connection
The most popular connection option is Bluetooth when it comes to connecting wireless speakers. Found in the most modern devices, Bluetooth can even be used with your car radio and desktop PCS.
You are still limited to a transmission range of 30 to 50 feet so you will need to remember not to take the speaker too far away from the pairing device.
You usually pair your Bluetooth speakers with your mobile device so that you can easily use the speaker within just a couple of minutes. Depending on your device, using Bluetooth can sometimes drain the battery on your device so make sure to keep an eye on your battery level when the speaker is connected.
Bluetooth gives you a secure connection and a reliable audio stream which is why it is used so frequently in the best shower speakers.
Even though Bluetooth is the standard connection for shower speakers, some speakers may offer wireless connection options which can give you better compatibility for all of your devices. If your device doesn't have Bluetooth on it, look for shower speakers that have an AUX input.
You may not use this type of connection when you are in damp conditions or in the shower, but it gives you the option to use with any type of device. You may also find that the best shower speakers have Apple Play and WiFi available, just make sure that whatever connection method is offered you are able to fully support with your device.
Portability and Mounting Options
If you are looking for a portable Bluetooth shower speaker, make sure you choose one that is compact and lightweight so that you can use it for other activities as well.
The best shower speakers are normally small enough that they will fit comfortably into the palm of your hand, and they sometimes come with a suction cup that easily attaches to your bathroom tile.
You will even find a few waterproof speakers that you can put in the pool or bath that will float. Some users like to have the speaker on a boat or near the pool, so the best shower speaker that shouldn't sink if it does get knocked into the water.
Volume
Depending on the volume that you want to get from your shower speakers, you should be careful about what you choose. A 3-5 watt speaker should be enough if you just want to use it in the shower, but if you would prefer to use the speaker when you are entertaining or when you are outdoors, you may want a speaker that will give you little more power.
You will even see the best shower speakers that give you more than one integrated speaker to make sure you can hear the sound.
Microphones
You can even chat on the phone when you are in the shower thanks to a few shower speakers that feature microphones. You just need to use the speaker's hands-free usage to make the call. If you speaker will connect to a Bluetooth radio device or FM radio, you can even use the microphone for a sing-along in the shower.
Best Shower Speaker Reviews
After intensive sampling and testing of various shower showers here are a list of the top 10 best and a few reviews to help you start shopping.
CLICK FOR PRICE
Featuring the IPX7 speaker, the BassPal Waterproof Speaker is fully waterproof and can last a long time in a pool, shower, or tub.
With a high-performance 5W driver, the Basspal Waterproof Speaker has a good volume amount. You can either leave it to float or use its suction cup and let it hang on the bathroom wall.
The BassPal IPX7 also includes an FM radio built-in that has HD sound and LED mood lights. You can actually submerge this speaker in water up to three feet for thirty minutes and it will still work. And, it has a long-lasting battery making the BassPal IPX7 the perfect shower speaker.
Pros:
Features HD Sound, FM radio, and LED lights
Battery has a long lifespan
Easily hangs on the wall or floats on the water
Cons:
You need to dry it to increase its lifespan
The phone can't be farther than 30 feet away for the Bluetooth range
CLICK FOR PRICE
For those that love singing in the shower, the AVWOO Shower Speaker will help you hit all those high notes.
With a small build, the AVWOO give you a huge sound, plus it's waterproof so you can use it while showering and not be concerned about water ruining its internal structure. It is also crash and splash proof allowing you to take it pretty much anywhere.
Giving you a clear and well-balanced listening experience, this Bluetooth speaker works well both indoor and outdoor to give you a complete listening experience. It also comes equipped with a customized battery that is built-in giving users up to 300 continuous songs or up to 12 hours of playtime.
This portable and compact speaker also features Bluetooth 4.2 so you can connect with any device that is Bluetooth enabled. Plus, the Bluetooth enabled device can be up to 50 feet away and the speaker will still play.
Filled with advanced features, this is a great speaker for both the shower and any outdoor activity giving you great sound quality and the best entertainment. ,
Pros:
Features an incredible 3D stereo and seven light that change color
Advanced features and up to twelve hours of run time
Waterproof, crashproof, and splash proof
Cons:
Starts to get distorted at high volumes
CLICK FOR PRICE
Offering powerful bass, blaring volume, and crystal-clear sound, the Infinilla Waterproof Bluetooth Shower Speakers features unique highs and mids from a highly efficient acoustic driver combined with a strong bass from the special passive bass radiator.
Giving you incredible sound quality, the Infinilla is distortion free even at the highest volume. You get loud enough sound from this small speaker to fill a large room.
Perfect for outdoor events, beach, kitchen, bathroom, home, and dorm rooms, this speaker was especially engineered for any harsh environment. Not only is it waterproof, but it is also shockproof, dustproof, sand proof, splash proof, and rain proof.
It also has a convenient and fast charging system in just three hours that gives you up to twelve hours of continual music, plus you can also use phone calls with the hands-free speaker and built-in microphone.
Pros:
Has universal compatibility to work with any Bluetooth enabled device
Shockproof, waterproof, dustproof, and sand proof
Installation is easy and it is perfect for outdoor activities
Cons:
You get some distortion when the device is too far away
CLICK FOR PRICE
Portable and waterproof, the BOOM Waterproof Wireless Bluetooth Speaker is an IPX7 shower speaker that a swimmer can even use. It is water-resistant and has a waterproof rating at 1 meter for thirty minutes. Due to a flexible tail, you can place the speaker in your hand or anywhere else you can find.
Easily hook up the Boom Waterproof Wireless Bluetooth Speaker to a mobile device or smartphone using its Bluetooth connectivity. Plus, it has a rechargeable battery that will last up to eight hours when you have been using full volume.
The Boom is a great speaker for the shower and also a great option for swimmers.
Pros:
Tail placement is flexible for different placement options
Both water-resistant and waterproof
Has a battery that lasts up to eight hours
Cons:
Some units have had quality control issues
CLICK FOR PRICE
With the highest sound level of 85 dBA, the UE ROLL 2 Volcano Portable Bluetooth Shower Speaker can give you a range of frequency between 20 kHz and 108 kHz.
It features a Lithium-Ion battery which will last up to nine hours in between charges allowing you to enjoy more time listening to music while you shower.
The UE Roll is also compatible with Bluetooth supported devices like laptops, MP3 players, smartphones, and tablets. The UE Roll is IPX7 rated can be taken into the shower without being concerned about damage, plus it can be dunked in water for up to 1 meter for thirty minutes.
Pros:
Has a sound level up to 85 dBA
Life of the battery lasts up to nine hours
Works well with many Bluetooth devices
Cons:
Some problems with units that stopped connecting to Android or iOS devices after a few months
CLICK FOR PRICE
Powerful and small, the Archeer Bluetooth Shower Speaker features an impressive and striking design. Even though it is portable, this Bluetooth speaker delivers top sound quality and has a long-lasting battery that gives you up to twenty hours of play time at 80% volume to ten hours at 100%.
Featuring standard Bluetooth 4.0 tech compatibility, you can easily connect to all Bluetooth-enabled devices. It has a sleek, all-black design of the Archeer Bluetooth Shower Speaker and the waterproof speaker is great for its size.
Pros:
Small but powerful and features a striking design
Has Bluetooth 4.0 and a long battery life
Great sound quality
Cons:
A little small for some users
Some users have had problems with the microphone
CLICK FOR PRICE
With a wireless and waterproof design, the Anker SoundCore Sport is constructed of ABS plastic. It features a rechargeable battery that can last up to ten hours.
Plus, it comes equipped with a kickstand or ABS plastic hook that allows the speaker to placed anywhere for easy access. With an IPX7 waterproof rating, this shower speaker is thoroughly resistant to water, dust and sand. Our testing shows acoustics on the speaker does have crystal-clear sound quality with robust base and no clipping.
Pros:
Has a battery life that lasts up to 10 hours
IPX7 Waterproof rating
Pairs up in seconds to many types of music players
Cons:
No dedicated skip button to skip forward or backward
CLICK FOR PRICE
With an aluminum metal hook and detachable suction, the VicTsing waterproof speaker can be used in the showers and outdoors and can be hung anywhere. It features a 5W speaker and supports A2DP.
The VicTsing has a gorgeous silicone case design that also serves as its armor making it shockproof, dustproof, and partially waterproof.
This is a great speaker for the shower as well as outdoor activities that involve moisture like skiing or kayaking.
Pros:
Can be used in the showers and outdoors
Can hang anywhere with included metal hook and section
Dustproof, shockproof, and partially waterproof
Cons:
You can't immerse it in hot water or high-pressure water
CLICK FOR PRICE
Accessible and portable, the Ozzie gives you advanced digital sound that lessens wind and noise when used outside. It also features universally compatible with any Bluetooth wireless device and has enhanced HD sound.
The Ozzie Shower Speaker will hang securely with its hanging hook, and it also offers water resistance with a IPX5 waterproof rating. In addition, it has a loudspeaker cavity enriching your music listening experience that includes full-spectrum sound.
Pros:
Portable and accessible
Features Bluetooth and is water resistant
Reduces noise and wind
Cons:
System instructional messages can be a bit overkill
CLICK FOR PRICE
This waterproof, splashproof, shockproof and dustproof mini Bluetooth speaker by Mpow can also be used to make phone calls. Just push the hands-free button and speak into the microphone. It also has an IP65 level and has a battery that will last up to 10 hours.
It comes bundled with A2DP/AVRCP technology, you can expect to receive high quality audio profile every time. The included 3.5 mm AUX port allow for hands-free usage making it a very versatile and convenient speaker to have in your home or on outdoor activities.
Pros:
A long-lasting battery that lasts for about 10 hours
Standard Bluetooth universal compatibility
Can also be used to make phone calls
Cons:
You have to purchase the USB cord separately
The Best Shower Speaker Winner – Infinilla Bluetooth Speaker
The winner of the best shower speakers round up is the Infinilla Bluetooth Speaker.
With universal compatibility, it can work with any Bluetooth enabled device, plus it has a strong bass and unique highs and mids. With great sound quality, the Infinilla gives you loud sound without worrying about distortion.
Great for outdoor events and parties, the Infinilla is shockproof, waterproof, dust proof, and sand proof. Plus, it has a fast and convenient charging system that provides you up to twelve hours of continual music.
The clear winner of the best shower speaker round up are Infinilla Shower Speakers hands down. What's your preferred shower speaker? Let us know in the comments below.
Tags :
anker soundcore sport bluetooth speaker
archeer bluetooth speaker
avwoo waterproof speaker
basspal bluetooth speaker
boom waterproof speaker
infinilla waterproof bluetooth speakers
mpow bass bluetooth speaker
ozzie portable speaker
ue roll 2 volcano wireless portable bluetooth speaker
victsing shower speaker