Best Shower Speaker – Top 10 Shower Speakers That Will Get You Rocking
Did you know that the average person spends over twenty hours a year in the shower? On average, people spend about eight minutes in the shower and many people spend even more time than that. Since we are spending so much time showering, it makes sense that we should do so in a relaxing and fun atmosphere by having the best shower speaker.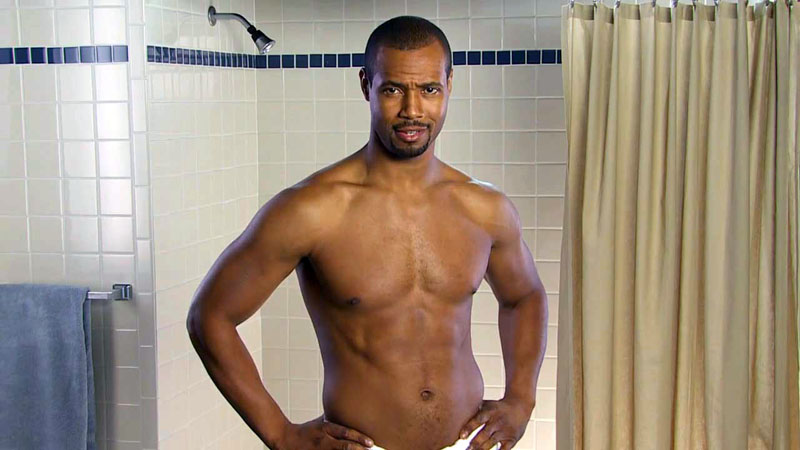 With the best shower speaker, you can play whatever music or podcast you want to help fill all that time while you are showering. Choosing the best shower speaker can be difficult as you want to make sure you have the right connectivity so that it works without getting short-circuited.
ALSO READ: Best Laptop Bags For Men – Top 10 Most Stylish & Essential
Before getting into the extensive analysis and review of each individual shower speaker reviewed, here's a quick summary overview.
| Product | Size | Weight | Rating | Price |
| --- | --- | --- | --- | --- |
| BassPal Bluetooth Shower Speaker | 3.23 x 3.23 x 2.56 in | 0.41 lb | 4.4 | Click for Price |
| AVWOO Shower Speaker | 4 .00 x 4.00 x 1.60 in | 0.65 lb | 4.3 | Click for Price |
| Infinilla Waterproof Bluetooth Shower Speaker | 3.80 x 2.00 x 3.50 in | 0.59 lb | 4.5 | Click for Price |
| BOOM Waterproof Wireless Bluetooth Shower Speaker | 9.80 x 2.70 x 2.70 in | 0.40 lb | 4.3 | Click for Price |
| UE ROLL 2 Volcano Portable Bluetooth Shower Speaker | 5.30 x 1.60 x 5.30 in | 0.73 lb | 4.6 | Click for Price |
| Archeer Bluetooth Shower Speaker | 2.60 x 1.20 x 2.60 in | 0.40 lb | 4.6 | Click for Price |
| Anker SoundCore Sport Bluetooth Shower Speaker | 3.40 x 3.40 x 1.80 in | 0.40 lb | 4.6 | Click for Price |
| VicTsing Shower and Wireless Waterproof Speaker | 5.00 x 4.80 x 2.20 in | 0.46 lb | 4.7 | Click for Price |
| Ozzie Portable Bluetooth Shower Speaker | 4.70 x 2.00 x 1.20 in | 0.44 lb | 4.5 | Click for Price |
| Mpow Portable Bluetooth Shower Speaker | 4.50 x 2.80 x 3.00 in | 0.60 lb | 4.7 | Click for Price |
Furthermore, here are a few tips on what to look for in the best shower speaker.
Buying Guide for the Best Shower Speaker
When choosing the best shower speaker, you need to remember to find one that uses Bluetooth or Wi-Fi and that doesn't have wires. You want to make sure the shower speakers won't short circuit when they get exposed to water and, more importantly, that you won't get electrocuted.
Here are a few features to look for in the best shower speaker.
Waterproof versus Water-Resistant
Many people get these two terms confused and end up ruining a pair of shower speakers in the process. Water resistant speakers cannot be placed in the shower stall itself but can be placed near the shower. With a water-resistant speaker, you cannot submerge it in water but it should be able to withstand a splash or two.
On the other hand, the best shower speaker will be waterproof and can be submerged, especially if you bought pool or swimmer speakers. Always check the IPX rating and remember the higher the rating means it is waterproof while lower ratings mean water-resistant.
Battery Life
You will find that battery life will vary from speaker to speaker. The last thing you want to do is plug in a speaker to an electric outlet when you are in the shower, so batteries are an important safety precaution.
The best shower speaker will have a standard lifespan of about eight hours per battery while others may go lower to six or higher to ten or even twenty hours until the next battery recharge.
Style
Usually, you want to purchase something for your bathroom that will go with the rest of the room's decor. If you are getting a portable speaker, you probably won't be keeping that in the bathroom so it's appearance won't matter as much.
If you plan to store the speaker in the bathroom, then try to get one that will fit the decor well.
Wireless Connection
The most popular connection option is Bluetooth when it comes to connecting wireless speakers. Found in the most modern devices, Bluetooth can even be used with your car radio and desktop PCS.
You are still limited to a transmission range of 30 to 50 feet so you will need to remember not to take the speaker too far away from the pairing device.
You usually pair your Bluetooth speakers with your mobile device so that you can easily use the speaker within just a couple of minutes. Depending on your device, using Bluetooth can sometimes drain the battery on your device so make sure to keep an eye on your battery level when the speaker is connected.
Bluetooth gives you a secure connection and a reliable audio stream which is why it is used so frequently in the best shower speakers.
Even though Bluetooth is the standard connection for shower speakers, some speakers may offer wireless connection options which can give you better compatibility for all of your devices. If your device doesn't have Bluetooth on it, look for shower speakers that have an AUX input.
You may not use this type of connection when you are in damp conditions or in the shower, but it gives you the option to use with any type of device. You may also find that the best shower speakers have Apple Play and WiFi available, just make sure that whatever connection method is offered you are able to fully support with your device.
Portability and Mounting Options
If you are looking for a portable Bluetooth shower speaker, make sure you choose one that is compact and lightweight so that you can use it for other activities as well.
The best shower speakers are normally small enough that they will fit comfortably into the palm of your hand, and they sometimes come with a suction cup that easily attaches to your bathroom tile.
You will even find a few waterproof speakers that you can put in the pool or bath that will float. Some users like to have the speaker on a boat or near the pool, so the best shower speaker that shouldn't sink if it does get knocked into the water.
Volume
Depending on the volume that you want to get from your shower speakers, you should be careful about what you choose. A 3-5 watt speaker should be enough if you just want to use it in the shower, but if you would prefer to use the speaker when you are entertaining or when you are outdoors, you may want a speaker that will give you little more power.
You will even see the best shower speakers that give you more than one integrated speaker to make sure you can hear the sound.
Microphones
You can even chat on the phone when you are in the shower thanks to a few shower speakers that feature microphones. You just need to use the speaker's hands-free usage to make the call. If you speaker will connect to a Bluetooth radio device or FM radio, you can even use the microphone for a sing-along in the shower.
Tags :
anker soundcore sport bluetooth speaker
archeer bluetooth speaker
avwoo waterproof speaker
basspal bluetooth speaker
boom waterproof speaker
infinilla waterproof bluetooth speakers
mpow bass bluetooth speaker
ozzie portable speaker
ue roll 2 volcano wireless portable bluetooth speaker
victsing shower speaker