Best Sunglasses For Men 2020 – Top 10 Sunglasses For The Boss Man
Sunglasses offer more services that make you look dashing and mysterious. Therefore, in this article, we shall highlight some of the best sunglasses for men and the right time to wear them.
Most people think they exist for leisure, but in fact, sunglasses are protective items necessary for outdoor activities. According to the National Eye Institue, wearing sunglasses do in fact keep our eyes healthy. And they are designed to block harmful sun rays and protect your eyes from excess light damage.
You should be careful because some sunglasses can cause eye problems unless a doctor prescribes them. Note that, you should not expose your shades to super-high temperature because of their quality diminishes.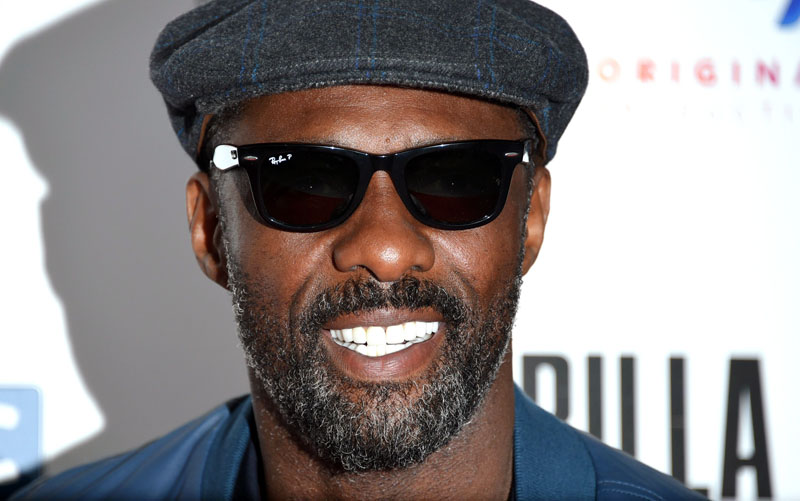 ALSO READ: Best Face Wash for Men – The Ultimate Guide for All Skin Types
Quick List of The Top 10 Best Sunglasses for Men
Before getting into the extensive analysis and review of each individual best sunglasses for men, here's a quick summary table of the sunglasses reviewed. Scroll down or use the table of contents to read more about each sunglass for men in greater details.
ALSO READ: Best Cologne for Men – Top 10 That Will Make Your Suave Great Again!
Benefits of Wearing Sunglasses
As fashion accessories, high-quality shades give you a stylish yet mysterious outlook. Not to mention, they come in different designs and frame structure modified to offer you more than a great appearance.
We have identified several benefits of wearing sunglasses as described below:
1. Protection from Foreign Materials and Elements
Sunglasses protect your eyes foreign materials and elements. Notably flying objects usually get in your eyes whether you are walking down a dusty road or cruising the Pacific Ocean.
And they cause eye irritation as well as a certain amount of discomfort. As a matter of fact, you should make your outdoor adventures more comfortable and enjoyable with a fresh set of shades. For the most part, they protect you from sand, small insects, dust, and other floating elements.
2. Prevention of Various Eye Diseases
The sun's UV rays are harmful to your eyes and trigger conditions like cataracts and macular degeneration. With this in mind, you can avoid such illnesses by wearing sunglasses during outdoor activities.
Even in winter, the harmful rays affect your eyes through the snow. Consequently, a good pair of shades protect your eyesight as well.
ALSO READ: Best Magnetic Earrings for Men – Top 5 Magnetic Earrings for You
3. Better Experience with Views
Furthermore, sunglasses help you see and enjoy new settings better and without straining your eyes. Also, they compensate for your normal sight. Shades usually block excess light and help you see clearly.
Specifically, they modify colors and contrast your surroundings so you can drive safely or have excellent views. Overall, sunglasses have a reputation for improving your vision during a cloudy day.
And they are also significant assets on water surfaces. Ideally, they block light reflection and allow you to see beyond the surface.
4. Protection after Eye Surgery
Physicians recommend sunglasses after an operation. Obviously, they would prevent further damage or irritation especially if you had cataracts removed. Also, corrective eye surgery also requires close attention. However, prescribed shades accelerate the healing process.
5. Prevent Headaches or Migraines
Of course, prolonged exposure to bright light triggers headaches. As a result, people usually rush into pain medication without realizing the real cause. So consider wearing sunglasses during outdoor activities because they reduce headaches and migraines.
ALSO READ: 10 Best Minimalist (Slim) Wallets for Men You Will Be Happy To Own
Types or Styles of Sunglasses
As a matter of fact, not all sunglasses can match your face because they come in different shapes and sizes. Therefore, use the shape of your cheekbone, jawline, forehead width, and face length to identify your perfect fit.
Besides, there is quite a selection if you want to view more and know your type of sunglasses.
1. Aviator
Commonly featured in famous Hollywood movies, these shades have a stylish teardrop-shaped lens and metal frame. Likewise, the sunglasses complement many faces, especially the square-shaped ones.
2. Cat Eye
These oversized, butterfly-shaped shades are suitable for heart-shaped faces. Moreover, they cover a significant part of your face hence more UV protection. The sunglasses also favor square and oval faces.
ALSO READ: Best Laptop Bags For Men – Top 10 Most Stylish & Essential
3. Rectangle Sunglasses
They complement round and oval faces based on the edges.
4. Semi Rimless Shades
These half-framed shades usually take a round or rectangular for form. And they complement all faces despite their shape or notable features.
5. Round Sunglasses
Circular frames provide a vintage outlook based on the lens color. Also, they fit oval and square-shaped faces well.
ALSO READ: 5 Best Compression Arm Sleeves That You Need to Know
6. Wayfarer Shades
These sunglasses feature thick frames and trapezoidal shapes. And they favor most faces and outfits as well.
7. Shield Sunglasses
The shades on shield sunglasses cover your eyes completely. Notably, they have a single large lens attached various frame styles. Besides shield sunglasses are suitable for sporting activities and favor all faces.
ALSO READ: Best Lip Balm For Men – Top 10 To Make Those Lips Sexy Again
Best Sunglasses for Men Detailed Review
Now, let us review some of the best sunglasses for men below.
CLICK FOR PRICE
This sunglass comes highly recommended for sports activities due to its durable and stylish features. Also, they are light in weight and have a 140 mm frame length. In addition, their height is 40 mm with a lens width of 64 mm.
Besides, the sunglasses have a stylish rectangular shape with excellent lenses. And the technology used to manufacture these shades has combined powerful elements. Also, they keep your eyes well protected from the sun, wind, small insects, and dust.
Pros:
Its frames and lens are durable with a lifetime warranty.
As well as the product's lenses have TAC polarization elements that offer UV protection and prevent the glasses from scratches.
And the lenses also have a mirror coating that eliminates reflected light and restores color.
Together with the TR90 component found in the shades are flexible and bend under pressure.
Equally important they are light and a perfect fit for many faces.
Cons:
The polarized lenses can cause some discomfort.
And most of them come in average sizes which are a disadvantage to small and broad faces.
CLICK FOR PRICE
These sunglasses provide a 100% UV protection without a polarizing effect. Also, they come with a titanium-based frame, polycarbonate lens, and a protective case. Including the lenses have a 60 mm and 35 mm width and height accompanied by 18 mm Nose Bridge.
Pros:
They have an Ultralight ArmourFusion frame with high resistance to impact.
And the shades possess a 3-point grip for a tight fit and comfort (suitable for small or average faces).
Also, the product's cushion hinges absorb shock.
But their lenses have advanced technology that blocks out harmful rays at the maximum capacity.
Likewise the APVX lenses built with the shades offer a more peripheral vision.
The sunglasses' shading effect provides you with a perfect view within bright surroundings.
Cons:
Their small size is a disadvantage to large heads.
They break under too much pressure.
Finally, they fall off easily.
CLICK FOR PRICE
Polarized sunglasses provide complete UV protection. They prevent eye fatigue and reduce glare for a perfect sight. And they are also comfortable to wear on a daily basis.
Also, their hinges are perfectly attached with long-lasting screws. As a result, you can drive with them or take the scenic route. Either way, you are guaranteed exceptional visibility and eye protection.
Pros:
The sunglasses have a 100% UV 400 protection.
They have a one-piece nose pad designed for stability and comfort.
Equipped with an anti-slip feature on their legs for securing them.
Also, they have a quality combo kit that protects the hinges from falling apart.
The polarized technologies used prevent eye fatigue and headaches.
Cons:
The lens coating peels off quickly.
They have a thin lens.
ALSO READ: Best Survival Tools – Top 10 Must Have Multi Tools For Survival
CLICK FOR PRICE
DUCO's men sunglasses come highly recommended with world-class features, dimension, and accessories. Also, they provide maximum UV protection with high-end lenses and frame design.
Furthermore, the glasses can survive various impacts as well. And the materials used to manufacture these shades are light and friendly to your skin. As a result, you can enjoy all the outdoor activities with DUCO men's polarized sunglasses.
Pros:
They have TAC polarized lenses that provide maximum UV protection.
As a result, the polarization also prevents them from scratching or breaking on impact.
Also, the shades are light in weight due to the metallic alloy frame.
And they are highly accessorized with a microfiber pouch, polarization test card, gift box, etc.
They also have a microfiber cleaning cloth that protects the shade's coating.
Notably they have a lifetime warranty offer.
And they have a fashionable semi-frame.
You can adjust the nose pad to your preferred size.
Cons:
The coating comes off easily if the user is not careful.
CLICK FOR PRICE
Oakley sunglasses for men deliver high optical services to users. Also, they are mainly non-polarized with a plastic frame and lens. Notably made in the USA, the shades possess a sturdy frame that's light and comfortable to wear.
Furthermore, the sunglasses have 100% UV filtration capabilities that protect your eyesight and strength.
Pros:
They have XYZ optical correction lenses that provide maximum clarity and excellent visibility.
Also, they are light and durable.
And their Plutonite lenses protect your eyes from all harmful rays.
Notably, the materials used to manufacture Oakley sunglasses do not break on impact.
Altogether, they have an outstanding peripheral vision suitable for sports competitions.
Cons:
They have small lenses.
Also they are not polarized, and that does not guarantee their quality.
They have plastic lenses made from non-high grade materials.
And they may be too tight for some users.
CLICK FOR PRICE
Yodo sunglasses fit over other glasses. They offer UV protection and block other harmful rays as well. Also, the shades have polarized lenses modified to extend several benefits.
Overall, they not only eliminate glare and fatigue but also offer long-term services.
Pros:
Their lenses are large enough to cover your reading glasses without removing them.
And he UV400 protection on the lenses blocks all harmful rays.
Also the sunglasses' polarized level protects the shades from breaking on impact or scratches.
Particularly they have as AcuTint coloring system that compliments natural lighting for a perfect view.
Overall the glasses have a lightweight due to their quality and durable materials.
Cons:
In general they are too large.
Also they cannot cover large prescription glasses as well.
And their intense coloring system cannot allow you to type on your phone, tablet, or laptop outside.
ALSO READ: Best Shower Speaker – Top 10 Shower Speakers That Will Get You Rocking
CLICK FOR PRICE
The Maui Jim Peahi sunglasses for men cannot disappoint you because they have a powerful combination of modern technology and fashionable frames.
For one thing, they eliminate glare, block harmful UV rays, and enhance your surroundings. Furthermore, the glasses have light and flexible materials resistant to damage. In general, the features included with the sunglasses are also comfortable.
Pros:
They have Polarized Plus 2 lenses responsible for glare elimination, color enhancement, and clarity.
Also, they are also waterproof and scratch resistant.
And have a UV protection layer that keeps your eyes healthy.
In particular, the product's neutral grey lenses reduce light and allow you to see better in bright light.
And the lenses also have a thin glass material that doesn't scratch or solve.
Notably, the Grilamid frames have flexible and light elements that do not break under pressure.
Cons:
Overall, price-wise they may be too expensive for some users.
CLICK FOR PRICE
This stylish pair has exceptional features like a combination of photochromatic and polycarbonate lenses. The glasses' metal frame supports a 58 cm lens by width. They have maximum UV protection, reduced glare, and color improvement. Their high quality polarized lenses offer clarity without distorting the natural light.
Pros:
For one thing, they filter harmful rays through polarized lenses.
And the polarized attribute also helps in eliminating glare and creating a clear vision.
Also the glasses also provide high-quality color contrast.
Notably the pair has a light and sturdy Aluminum-magnesium frame.
And the polycarbonate element in the lens prevents scratches or other damages caused by impact.
In general, the glasses have a classic yet modern design enhanced with photochromatic abilities. That is, the lenses darken on exposure.
Cons:
On the other hand, the lens coating material wears off quickly.
And their glare protection is limited such that super bright light can affect you.
CLICK FOR PRICE
These classic wayfarer glasses feature a smaller frame. Likewise, the plastic frames support glass lenses with non-polarized elements. And they also have a 100% UV protection coating and a proper shade that hides your eyes well.
Pros:
Their 55 mm frame fit small faces well without falling off (even if you bend for a long time).
Also they are stylish and highly useful for blocking excess light.
And their packaging is exceptional with a real leather case and sealed lens cleaning cloth.
Of course, they are not heavy, and the materials used make the glasses firm.
Uniquely their watermarks are clear.
And their lenses are transparent, and UV ray protected.
Cons:
They do not cater for light reflection
ALSO READ: Black Watches for Men – Top 10 Best Black Watches For The Stylish Man
CLICK FOR PRICE
The SOXICK sunglasses for men comes with polarized and anti-reflective lenses that fit well into an aluminum-magnesium frame. Notably they provide a stunning vision enhanced by UV protection.
Furthermore, it has quality features prevent eye fatigue and block all harmful rays. Equally, the sunglasses are also light in weight. And they make a perfect gift for your loved ones.
Pros:
They have adjustable frames.
And they are also light because manufacturers have used aeronautic materials to design the frame.
Together with a spring hinge well-known for its long lifespan.
Correspondingly the polarized coating on the sunglasses blocks UV rays and creates a high resolution.
And the aluminum used also has thermostability that accords you maximum comfort.
Cons:
The lens coating does not last long.
And the nose grip and pads are low quality.
Final Thoughts on The Best Sunglasses for Men
Among the above sunglasses, the best pair is >DUCO Mens Sports Polarized Sunglasses UV Protection Sunglasses for Men is the preferable option.
In particular, it is stylish and has a compelling combination of modern technology and rare metal frame. Likewise, the sunglasses' polarization level offers maximum UV protection. Moreover, the TAC polarized lenses are scratch resistant and hard to break.
All things considered, it also comes with a premium package and accessories ranging from microfiber cleaning cloth to a gift box. And the shade's durability guarantees you a lifetime service with a similar warrant offer.
ALSO READ: Best Men's Winter Gloves (Leather, Work, Driving) The Ultimate Guide