Best Cologne for Men – Top 10 That Will Make Your Suave Great Again!
We're yet come across a man's cologne (that makes the best cologne for men list) that is not breath-taking and elegant.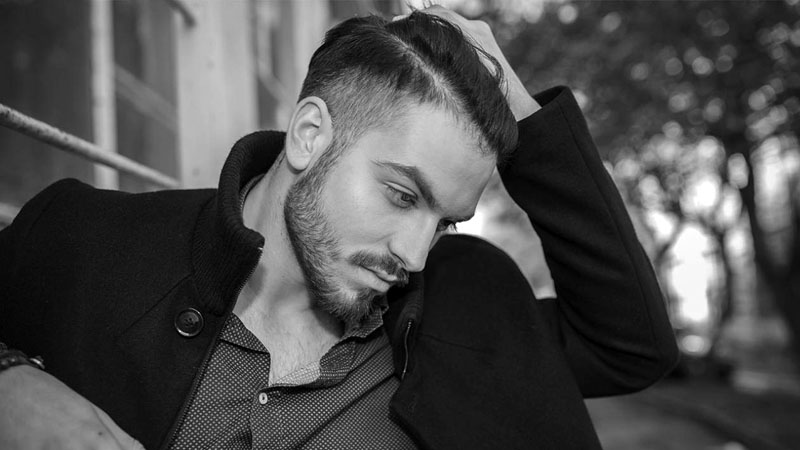 However, the most enchanting ones are covered this article, and they are well illustrated. The best cologne for men comes with distinct scent and unique features.
And in this article, we will explore the top 10 best men's cologne.
ALSO READ: Best Magnetic Earrings for Men – Top 5 Magnetic Earrings for You
Difference between Cologne and Other Scented Fragrances or Perfumes
The main difference lies with alcohol and oil concentration as well as price range. Usually, colognes receive a light concentration that lasts a day or a few hours.
On the other hand, fragrances or perfumes can last longer and have a strong scent depending on the manufacturer.
Another significant element that sets them apart is gender application. Colognes are highly associated with masculinity while fragrances and perfumes are unisex.
The latter group usually falls under the women category due to strong scents as well as attractive and decorative packages. Whereas colognes mostly come in mild or light scents.
For further information, the New York Times has a comprehensive assessment of perfumes, cologne, and multiple fragrances.
ALSO READ: 10 Best Minimalist (Slim) Wallets for Men You Will Be Happy To Own
How to Identify the Best Cologne for Men
Usually, it depends on a person's tastes and preferences. But if you want to change your brand, check the ingredients used and the level of concentration.
If the brand is enhanced with bergamot, you will have a distinct a citrus scent. Whereas amber-based products project an enchanting masculine whiff with a sinful touch.
Modern colognes have adopted a musky fragrance that is mild and familiar to the wearer. Some designer products carry an Oud smell; and their content is extracted from natural resources.
Consequently, colognes in this category sell at a higher price than the rest because materials used to manufacture them are scarce.
But if you want a product with no synthetic elements, purchase vetiver enhanced colognes for they have a natural scent.
ALSO READ: Best Laptop Bags For Men – Top 10 Most Stylish & Essential
Are There Colognes Designed For Specific Occasions?
In short, Yes.
Most manufacturing companies produce different types of colognes suitable for different occasions.
You can wear a casual scent to a business meeting, but it will cause more distractions than comfort.
Likewise, some of the best colognes for men are meant for romantic wear. They create an enchanting, charming atmosphere for the people around and/or your date.
Certainly, for a casual occasion, a mild yet striking fragrance will fit in the crowd. At the same time, consider light-scented cologne for corporate meetings and other professional events.
Additionally, choosing the best men's cologne is not easy especially if it is a gift. You should master his taste by the scent he wears; and if possible, research.
However, there are several "everyday colognes for men that suit all purposes".
ALSO READ: 5 Best Compression Arm Sleeves That You Need to Know
Frequently Asked Questions
Most people want to know whether they should wear a man's fragrance as perfume.
And the answer is – yes.
Although some products have gender specification; that should not stop you from trying it out.
Others have trouble understanding how many colognes they should have in their wardrobes.
Simply put, you can purchase as many as possible (if your budget allows). Each serves its purpose, and according to psychologists, some scents elevate your mood or give you courage.
Another question asked by many is how to apply cologne. You can spray directly under your armpits. But a preferable alternative would be spraying it on your wrist and transferring it to your neck.
To emphasize, applying it close to your eyes or an injury spot is not advisable. Because of existing controversial school of thought suggesting that colognes may have not-so-good ingredient contents.
The assumption is relevant especially since some people are allergic to certain substances. As such they react to the product through sneezing, rashes, wheezing, and headaches among others.
Therefore, the solution to such allergic responses include purchasing a light to mild colognes and avoiding chemically-enhanced and petroleum-based products.
ALSO READ: Best Lip Balm For Men – Top 10 To Make Those Lips Sexy Again
Here Are The 10 Best Colognes for Men
Without further delay, let's dive in and explore the top 10 best men's cologne. We hope the provided review of each product gives you better insight thus enabling you make an informed buying decision. Enjoy.
Let's GO!
CLICK FOR PRICE
Manufactured by Versace Company, the product has a rich combination of green apple, mint leaves, and Italian lemon zest.
Furthermore, the ingredients blend well with a striking touch of amber, vanilla, and geranium flower accompanied by different woods like cedar, vetiver, and oakmoss.
Hence Versace Eros emits a natural whiff that is intense and powerful. Certainly, it surely makes our list of best cologne for men.
Pros:
Affordability despite having distinct elements like amber and vetiver.
It is authentic with natural and spicy ingredients.
Has a bold and floral fragrance suitable for clubbing as well as formal wear.
Contains a fresh, woody, and masculine aroma.
You can easily add isopropyl alcohol to increase its capacity.
Cons:
Designed for daily use and therefore, it can run out faster.
Scent may not last long, and user may have to reapply after a few hours to maintain the fragrance.
Price range is too good to be true since Versace products do not sell at a lower rate.
You can find knock-offs alongside the real Versace Eros.
ALSO READ: Best Survival Tools – Top 10 Must Have Multi Tools For Survival
CLICK FOR PRICE
Claiborne Sport by Liz Claiborne is manufactured in the USA, and is suitable for romantic and casual wear.
Equally important, it was created with high-quality materials and fragrance juices by the house of Liz Claiborne. And it has an intense, yet light smell lasts longer.
The original product does not emit a strong alcoholic scent as maybe the cause with other colognes for men.
Pros:
Has a rosy scent that lasts longer.
Smells good and has a clean scent sourced from lavender and chamomile.
Suitable for various occasions including date nights, romantic dinners, business meetings, etc.
Has been many years in the market and has proven to be of high quality especially since its quality texture comes from organic elements.
Does not have an overpowering smell due to the organic components, and one has to be close enough to notice it.
Cons:
Scare – it is hard to find.
Lacks a unique identifier, that is you can confuse it for an AXE body spray.
Does not have a musky scent.
ALSO READ: Best Shower Speaker – Top 10 Shower Speakers That Will Get You Rocking
CLICK FOR PRICE
Nautica prides itself for creating a distinguished cologne with a rich combination of amber, cedarwood, musk, and dewy moss.
Also, it emits a cool green leaf accompanied by fresh-cut apple scent and a mix of deep aquatic elements.
In addition, you will get a whiff of drenched mimosa, water lotus, and sailcloth accord.
Pros:
It has an unusual smell that is sweet and fruity.
Powerful but soothing due to the fresh-cut apple scent.
It has long-lasting effects if applied to fabrics.
It nozzle emits a single spray that is enough to last you a day.
Relatively cheap based on its quality and packaging traits.
It has excellent features associated with its cap and bottle.
Cons:
It does not last longer if applied to the skin.
Does not leave a lasting impression due to its aquatic essence.
It is too mild for someone within 2 feet away to smell it.
ALSO READ: Black Watches for Men – Top 10 Best Black Watches For The Stylish Man
CLICK FOR PRICE
Dolce and Gabbana Light Blue comes from the United Kingdom.
It carries sensual scents of citrus notes, masculine woods, and sophisticated fragrances.
Our experience shows that it has different packages and produces different lasting effects based on your skin type (oily versus dry).
In addition, it's recommended for romantic occasions and intimate settings.
Pros:
It has an attractive light blue shade.
Infused with a fresh scent highlighted by citrus components.
It has a light, soothing smell ideal for those who get headaches over strong scents.
Definitely lasts long if applied directly to fabrics.
It has a summer scent enhanced by fruit, wood, and musky ingredients.
Cons:
Unfortunately, it does not last long if applied to the skin.
Its weak scent does not appeal to many people.
Its price does not match the quality of some users such that it is expensive yet provides less value.
ALSO READ: Best Men's Winter Gloves (Leather, Work, Driving) The Ultimate Guide
CLICK FOR PRICE
Liz Claiborne's collection is one of our favorite brands.
Curve Crush Cologne for men has a combination of freshness and exotic scent sourced from basil, bergamot, and ginger.
Also, it produces a whiff of cardamom, sage, musk, and coriander. And its distinct features provide a bold fragrance and an energetic vibe.
The item is a product of the USA launched in 2004 by the design house of Liz Claiborne.
Pros:
It has a nice mild, clean, and enchanting smell enhanced by natural ingredients.
You can replace the nozzle if the original one blocks or fails to operate.
It has a great price compared to other boxed colognes (they are usually expensive due to packaging).
The original Crush Curve cologne for men last for several hours because it has the required concentration level, cardamom, and bergamot.
Cons:
Compared to other mild fragrances, it wears outs faster than expected.
You have to apply it daily which drains the bottle at a higher rate.
ALSO READ: How to Text a Girl – The Ultimate Guide (That Will Separate You From The Pack)
CLICK FOR PRICE
The cologne exudes elegance and style regarding packaging and distinct features.
Notably the manufacturer Kenneth Cole, put a nice and complex blend of several natural and exotic ingredients like the lotus flower, black suede, nutmeg, water mint, zesty mandarin, basil leaves, fresh ginger, cedar leaf, musk, violet leaves, and amber gris.
It is highly effective if applied 3-6 inches away from the skin. Some of its pros include; It has a cooling cedar leaf texture.
Pros:
The black suede and Amber Gris elements enhance its seductive and sexy ambiance.
It releases an exotic scent thanks to the lotus flower.
The musky feature makes it ideal for a masculine touch.
It has a reasonable price based on its quality and bold statement.
It has a long lasting fragrance due to an even combination of ingredients.
Cons:
ALSO READ: What To Text A Girl – Expert Strategies That Gets You Results Revealed!
CLICK FOR PRICE
This cologne has a refined mixture of spicy elements, flower scents, and citrus.
In addition, you usually get a whiff of celery, lavender, jasmine, and rose.
Nevertheless, Paul Sebastian is also rich in the fine musky texture of amber, oakmoss, and patchouli.
Note:There fake versions and you can identify them because they release a metallic odor or a strong alcoholic whiff.
Pros:
Masculine aroma and a distinct musky scent.
Exotic combination of fine floral scents and sage.
Bold aroma that is suitable for various setting and occasions like formal dinners and board meeting.
Reasonably price range based on its quality.
The celery spice blended with citrus notes provides a warm essence.
Cons:
ALSO READ: Josephine Skriver – 18 Facts About This Model That Will Impress You
CLICK FOR PRICE
This cologne is a combination of citrus, wood, and spices and is recommended it for daytime use.
Also, it has a quality texture that lasts longer; and all you need is a small amount to smell fresh.
Pleasures cologne for mean comes in multiple colors. It was launched by in 1997 by the House of Estee Lauder.
Pros:
Has a mild, clean, pleasant, and masculine scent enhanced by spicy and citrus elements.
Infused with a fresh, seductive aroma characterized by a blend of citrus and wood.
Long-lasting smell (usually a whole day) due to its high quality and level of concentration.
Fresh out-of-shower whiff can remain on your body for a few hours.
Cons:
Some users find its scent weak and too familiar.
ALSO READ: Ayisha Diaz – 23 Things You Should Know About This Instagram Goddess
CLICK FOR PRICE
Stetson prides itself for creating a unique blend of Vetiver, Sandalwood, and Citrus as a refined fragrance for men.
Furthermore, its Preferred Stock Cologne Spray for Men has a fresh aroma of lavender, cypress, and smooth texture of nutmeg.
In addition, added to this refined blend are sensual yet masculine elements of clary sage, fir balsam, vetiver, oakmoss, and leather.
Pros:
Has a sensual and sophisticated blend of distinct elements like vetiver and sandalwood.
Contains has one of our favorite's cowboy whiff of luxurious leather, sage, and musk.
It gives you a unique and appealing scent.
The product's quality ingredients and classic concentration that makes it last longer if applied to fabrics.
Cons:
It fades quickly if applied directly to the body.
ALSO READ: Gabby Epstein – Here Are Key Things You Never Knew (Gabrielle Grace)
CLICK FOR PRICE
Obsession for Men's bold fragrance comes from a mixture of bergamot, lavender, sage, amber, and musk.
In addition, Obsession for Men has a mandarin and sandalwood notes that make it intense and highly sophisticated.
Also, it emits a spicy scent that is both provocative and pleasant. Other distinct ingredients include myrrh, musk, and patchouli.
Certainly, you can wear it for business meetings or casual events.
Pros:
Has an intoxicating smell enhanced by botanic elements.
The cologne's exotic and masculine aura come from rare woods.
Contains a fresh cinnamon scent blended with lavender.
It is mild and light enough for men.
Cons:
Does not produce a lasting effect with a single spray.
Price restrictive if you're on a limited budget.
ALSO READ: Hottest Girl In The World – Top 24 Sexiest on the Hottest List
Final Thoughts
In our humble opinion among all colognes reviewed above, Kenneth Cole Black is the best cologne for men.
For it represents everything a man should feel wearing in a fragrance. It has a bold and masculine scent with a slight touch of fresh exotic floral elements.
Furthermore, it differs from the other colognes due to its ingredients blend and elegant packaging.
When compared to the other colognes, Black Kenneth Cole has a distinct identity; and some of the most user-friendly ingredients like musk and amber.
Thus you can wear it to a formal event, business meeting, or a romantic dinner.
Also, Its contents are not toxic or irritating but the usual precautions apply. Do not spray it close to your eyes. Suffice to say, it is the best men's cologne on our list.
ALSO READ: How to Grow a Beard (Thicker, Fuller, & Faster) – The Ultimate Guide
Tags :
Best Cologne for Black Men
Best Cologne for Men Cheap
Best Cologne for Men Over 50
Best Cologne for Men to Attract Women
Best Everyday Cologne for Men
Best New Cologne for Men
Best Rated Cologne for Men
Calvin Klein Obsession for Men Eau de Toilette
Claiborne Sport
Curve Crush for Men Cologne Spray
D & G Light Blue By Dolce & Gabbana for Men
Kenneth Cole Black
Liz Claiborne for Men Eau-de-Cologne Spray
Nautica Voyage Eau De Toilette Spray for Men
Paul Sebastian
Paul Sebastian for Men Fine Cologne Spray
Pleasures by Estee Lauder Cologne for Men Spray
Stetson
Stetson Preferred Stock Cologne Spray for Men
The Best Cologne for Men Ever
Top 10 Best Cologne for Men
Versace Eros Eau de Toilette Spray for Men
Whats The Best Cologne for Men